Our company employs personnel with exceptional skills in challenging transportation, serving customers through knowing their needs, cooperating and taking into account cost-effectiveness. Providing customers with a reliable service experience is essential in every customer interaction.
We are able to adapt to any situation, respond flexibly and implement transportation solutions for our customer's individual needs. We respond to a challenge through excellent service for our customers.
Our family business has been established for three generations. We value our staff and, as an employer, we strive to be one of the most desirable employers in the industry.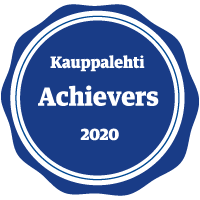 Knowledgeable service on the roads
Transport professionals at your service
We are happy to serve and assist you in all matters related to our transportation services. We will resolve your logistical needs with professionalism, flexibility and cost-effectiveness. In our service, we have the best people in the industry.
Contact Us